For the 2019 Celebration of the Legacy of Nelson Mandela Day; Amberfield College Identified 3 different charities that they wish support within the community; these include
Food Run in partnership with Forward SA
 We were completely overwhelmed with the amount of food we received for the start of our Mandela week! The best is, all of the food we received is not even on this photo (pictured below)! Thank you to our awesome parents for your open hearts! Thank you also to Gr7 learner, Slater Bekker, for the wonderful initiative! All the food received was donated to Food Forward SA.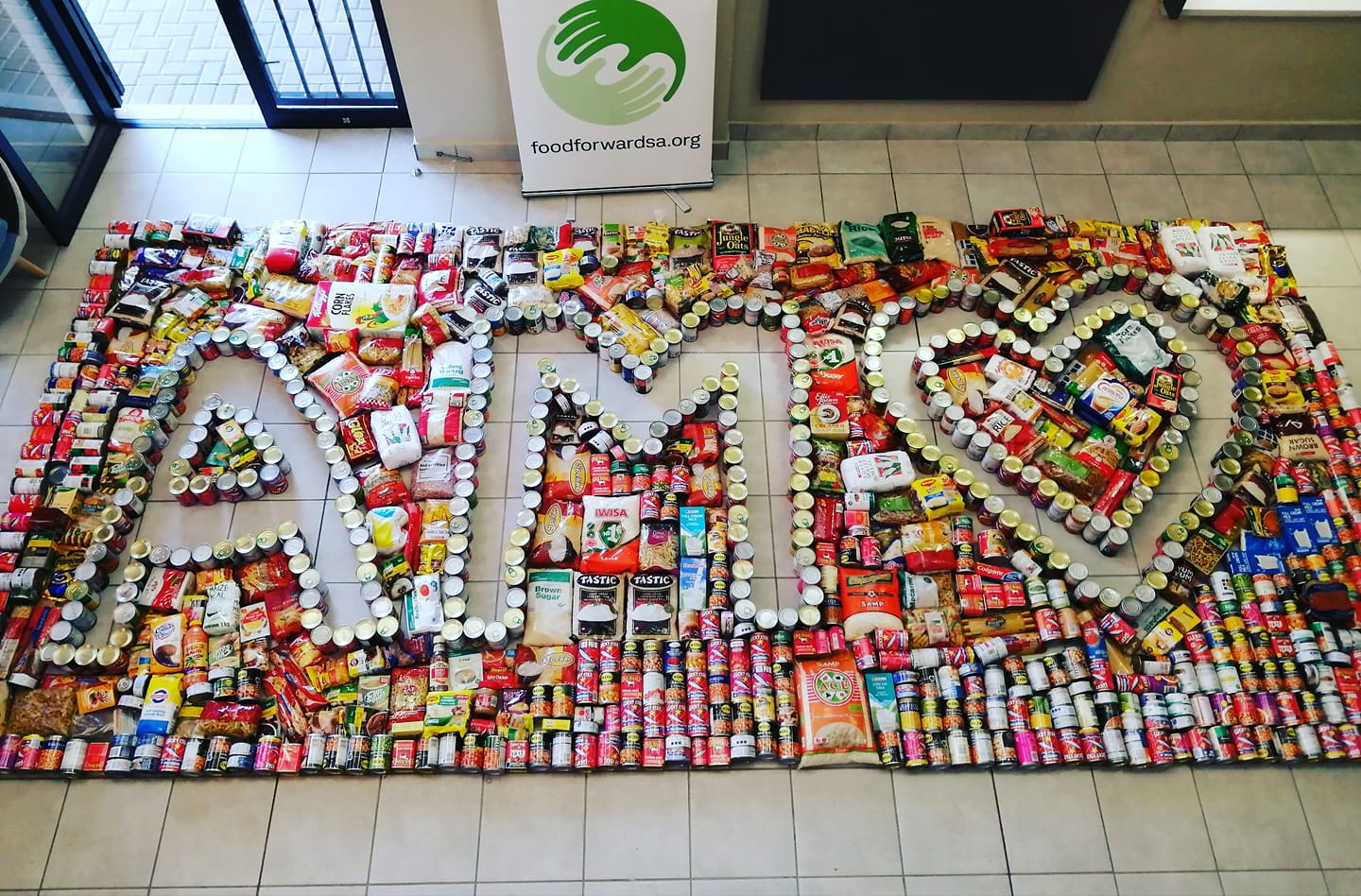 Angels Among Us and Winter Warmer Drive
We are once again in awe on Mandela Day itself as we hosted our ''Walking in the footsteps of Madiba'' campaign. The result was amazing and our learners lined up shoes of 190 meters long with a total amount of approximately 950 pairs of shoes that was donated! Next up was the our Winter Warmer drive where learners came to school in their PJ's, watched movies and donated blankets to the Mercy House and Doves Nest charities. Once again the hearts of our learners and parents opened as we received over 800 blankets!