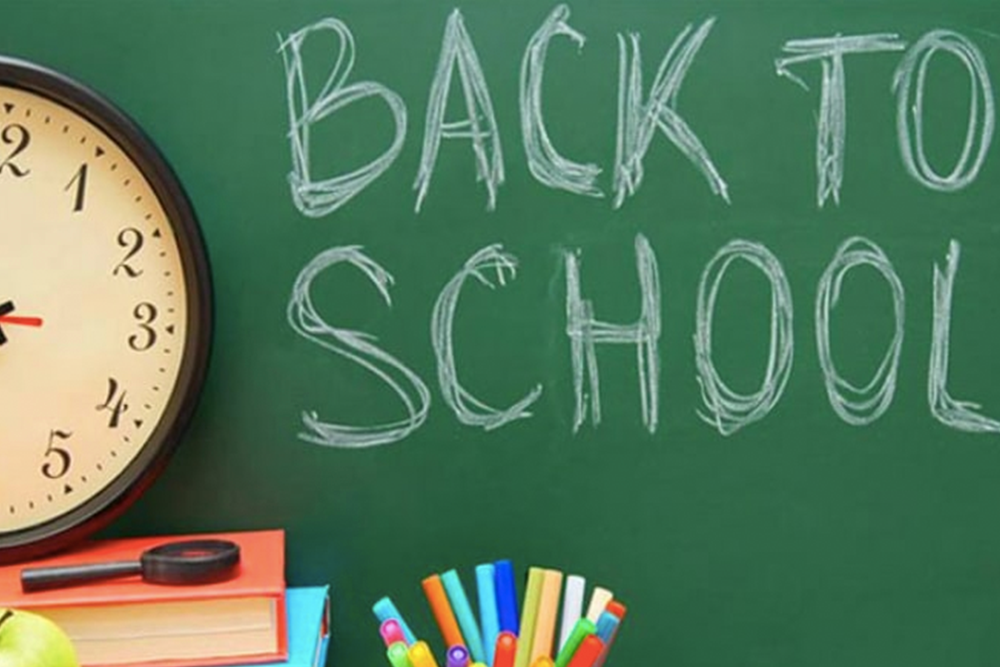 Dear Parent
Announcement by the Department of Basic Education
Ms. Reginah Mahule, the Deputy Minister of Basic Education announced this morning that the re-opening of Public Schools will move from 25 January to 15 February. The Deputy Minister clearly said that "the Council of Education Ministers in conjunction with the National Coronavirus Command Council and Cabinet, has taken the decision to delay the reopening of both public and private schools with two weeks. This includes private schools that have reopened already. They will need to postpone their reopening to a later date…the new dates for private schools will vary depending on the calendar that they follow…"
We are aware that some other private schools will either remain open or not move their opening dates as per the request of the Department of Basic Education. However, we are following the same four-term calendar as the public schools and therefore we have no choice but to change our opening dates for 2021. Most importantly we want to be responsible citizens that put the safety of our learners, staff and parents first.
The Coronavirus has turned our lives upside down and things change on a daily basis. It is a fact that the COVID-19 infection rate has increased, and that more people are getting infected by the virus. We are also seeing more deaths. This situation makes planning almost impossible. However, for the safety of our learners, staff and parents we have put the following action plan in place.
Our admin and management staff will remain at school (they have already started on 6 January) and our offices will be open
There will be no educators or learners at school from 18 January to 22 January
Educators will return to school on 25 January
From 25 January to 29 January learners should come to school in a phased and controlled manner as indicated in the schedule below. As you can see this will be only for a short period of time.
The purpose of this will be to collect textbooks, stationery and time tables and to make arrangements for online learning
Parents can also come to the school on these dates and times should they not want to send their children or in the case of younger children.
All COVID-19 protocols will be strictly enforced on these days
It is important to attend on these days as this will give the school an indication of the learners in every grade and to make some urgent arrangements.
Online learning will commence on 1 February up to 14 February
We will be using Google Classrooms for our online teaching. Over the next couple of days you will receive communication on the use of Google Classrooms.
Schools will then re-open on 15 February. We will share further details on the re-opening process with you in the coming days.
Please make sure that the school has your correct cell phone number and e mail address as we will be using these to communicate with parents.
You can send these details to the Executive Principal (see contact details below)
We will also be creating WhatsApp groups per register class to communicate with you.
The schedule for the collection of textbooks, stationery and online information is as follows:
| | | |
| --- | --- | --- |
| Day | Date | Attendees |
| Monday | 25/01/2021 | Gr RRR-11 Boys |
| Tuesday | 26/01/2021 | Gr RRR-11 Girls |
| Wednesday | 27/01/2021 | Gr RRR-11 Boys |
| Thursday | 28/01/2021 | Gr RRR-11 Girls |
| Friday | 29/01/2021 | Gr RRR-11 Boys |
Should you have any queries please do not hesitate to contact one of our managers
We wish you all the best during these difficult times and we would like to assure you that we are doing everything possible to create a balance between the safety of our learners, staff and parents and providing quality education to our learners.
Kind Regards,
Executive Principal
Ms K Panayotakis : College Director
katy@amberfieldcollege.co.za